Cobra Car Club of Victoria
Feature Car!
CCCV has over one hundred active members, here is some detail on a selection of our rides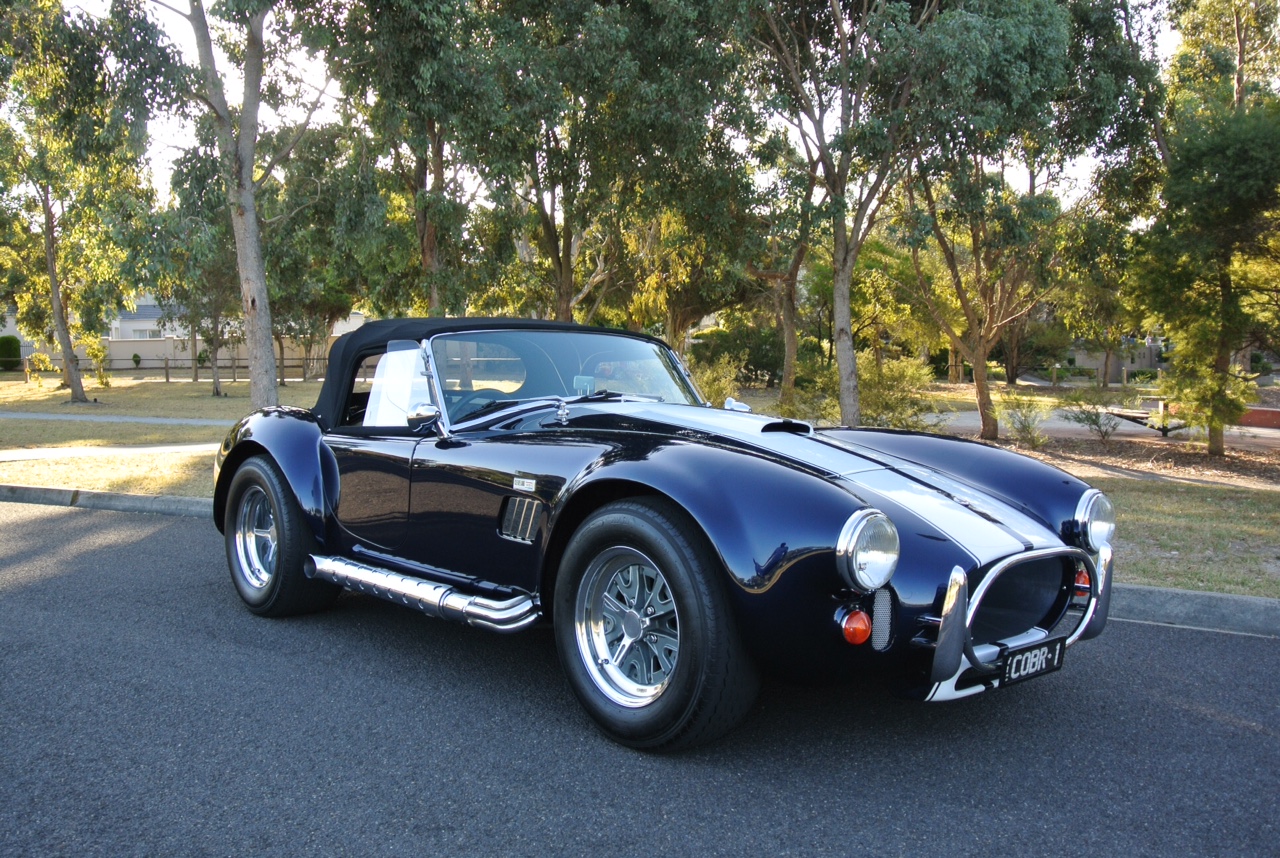 | | |
| --- | --- |
| Owner: | Barry |
| Joined CCCV: | 2006 |
| Lives in: | Eaglemont |
| Buy or Build: | Buy |
| Year: | 1996 |
| First Registered: | 1996 |
| Kit: | RMC |
| Motor: | 393 Stroker Cleveland |
| Gearbox: | 5 speed Tremec |
| Front Suspension: | Jaguar |
| Rear Suspension: | Jaguar |
| Wheels: | 15 inch (UK sourced) |
| Paint: | Dark metallic blue with white stripes |
| Interior: | Two-tone beige |
| Favourite feature of the car: | Everything about the car! |


Why a Cobra?
My mate Rob Hamilton had a Cobra which I always admired and I decided I wanted one too!
The Cobra I bought came up for sale as the owner was moving interstate. Rob was helping him sell it… so I bought it.
Most of my early cars have been V8s and the Cobra was a logical choice.

What have you done to the car?
The car was in good condition but with scope for further improvement when I bought it.
I had the dashboard upgraded and modern indicator stalk and instruments installed with a new steering column and steering wheel.
The car then caught fire from a broken fuel hose near the carburettor and damaged some of the engine bay components.
Following the engine bay fire, I took the engine out to have it checked and improved but found the block couldn't be bored out any further. So I acquired another 351 Cleveland block and the 393 stroker was born with new Trick Flow heads, Scorcher ignition and Crane cam.
I added cruise control and recently some Avon tyres which have improved handling significantly.
In 2017 I decided to renovate the car with a new paint job and new interior, trim, roof, side curtains and an "invisible" car bra.
At the same time a significant number of small items were improved such as door locks, heated seats and minor wiring fix ups.
I am extremely happy with the result of this renovation.

What do you like doing with your car and the Cobra Club
I enjoy all club outings including drives, breakfasts, shed runs and I have done two sessions on the track.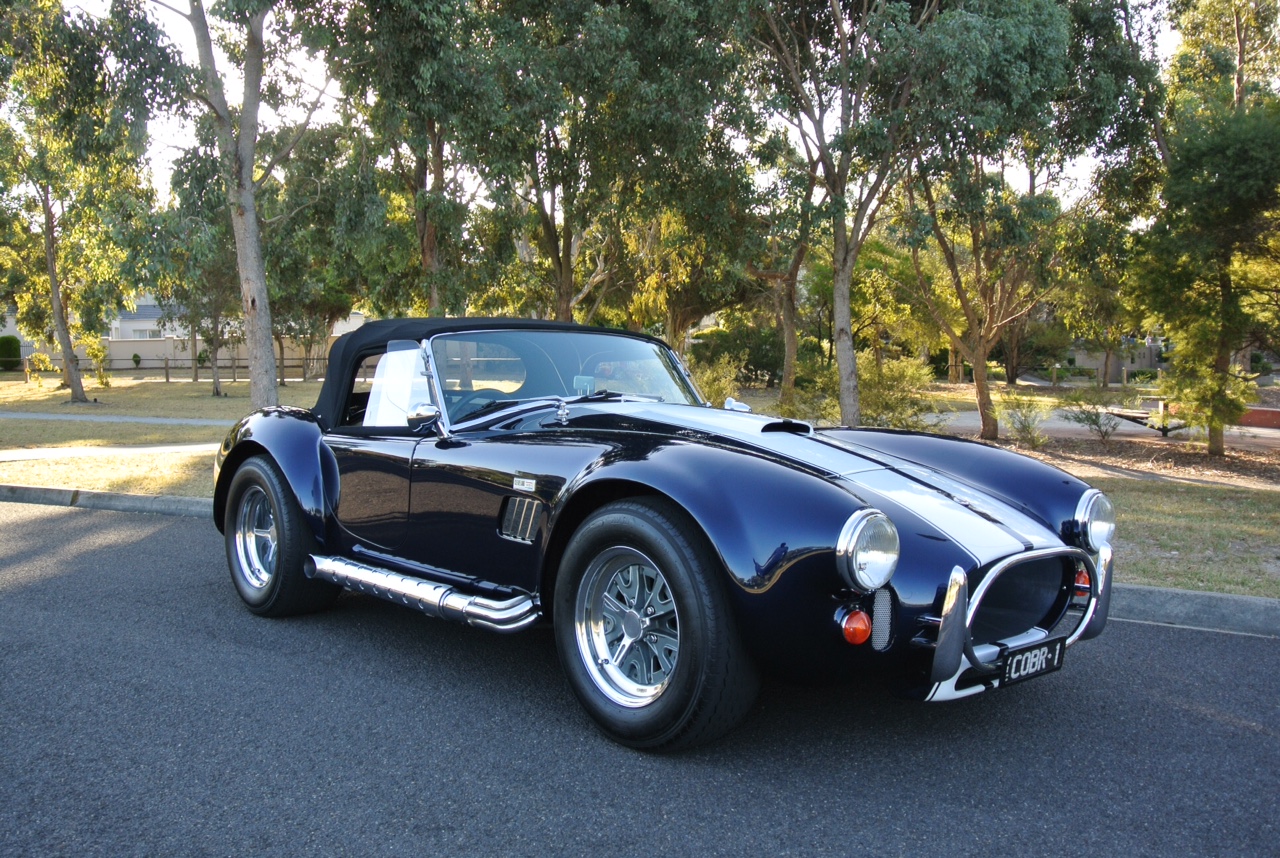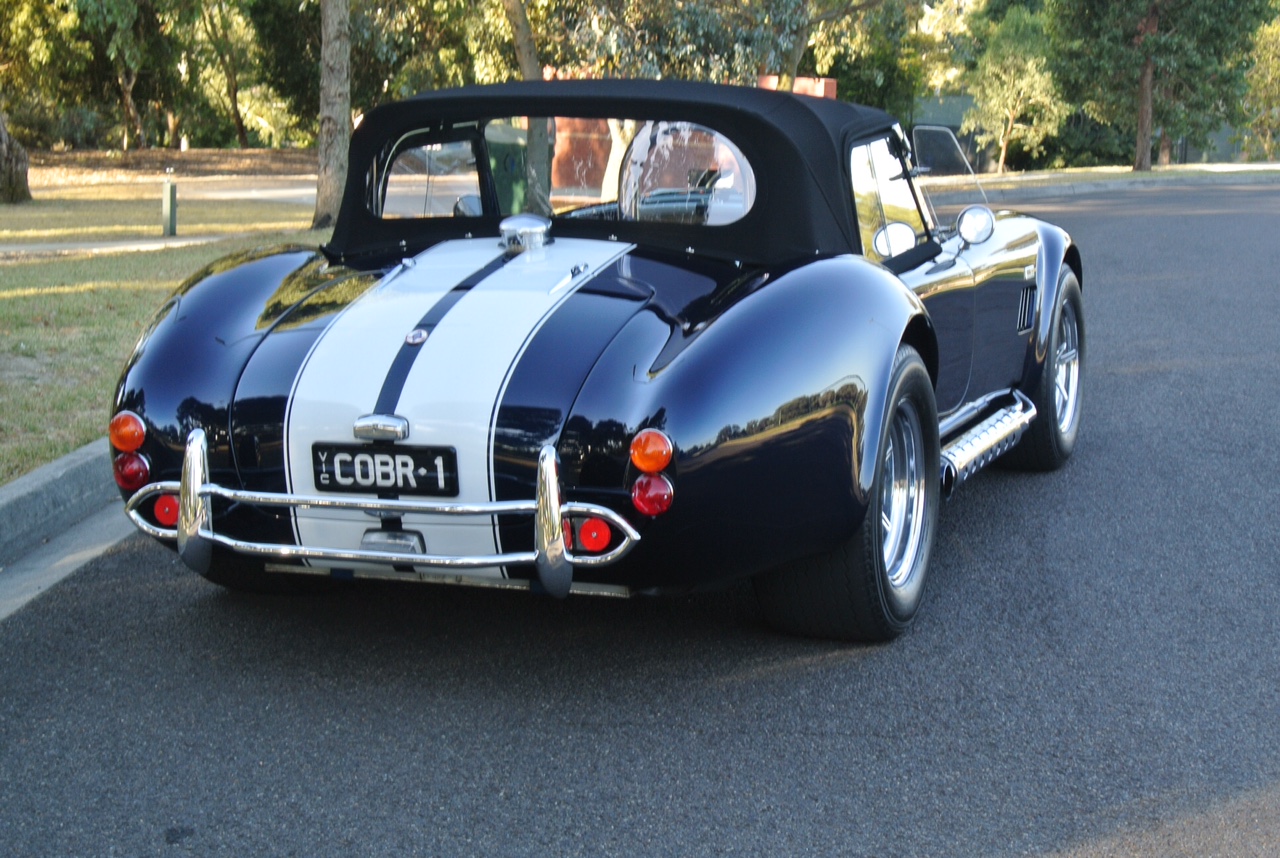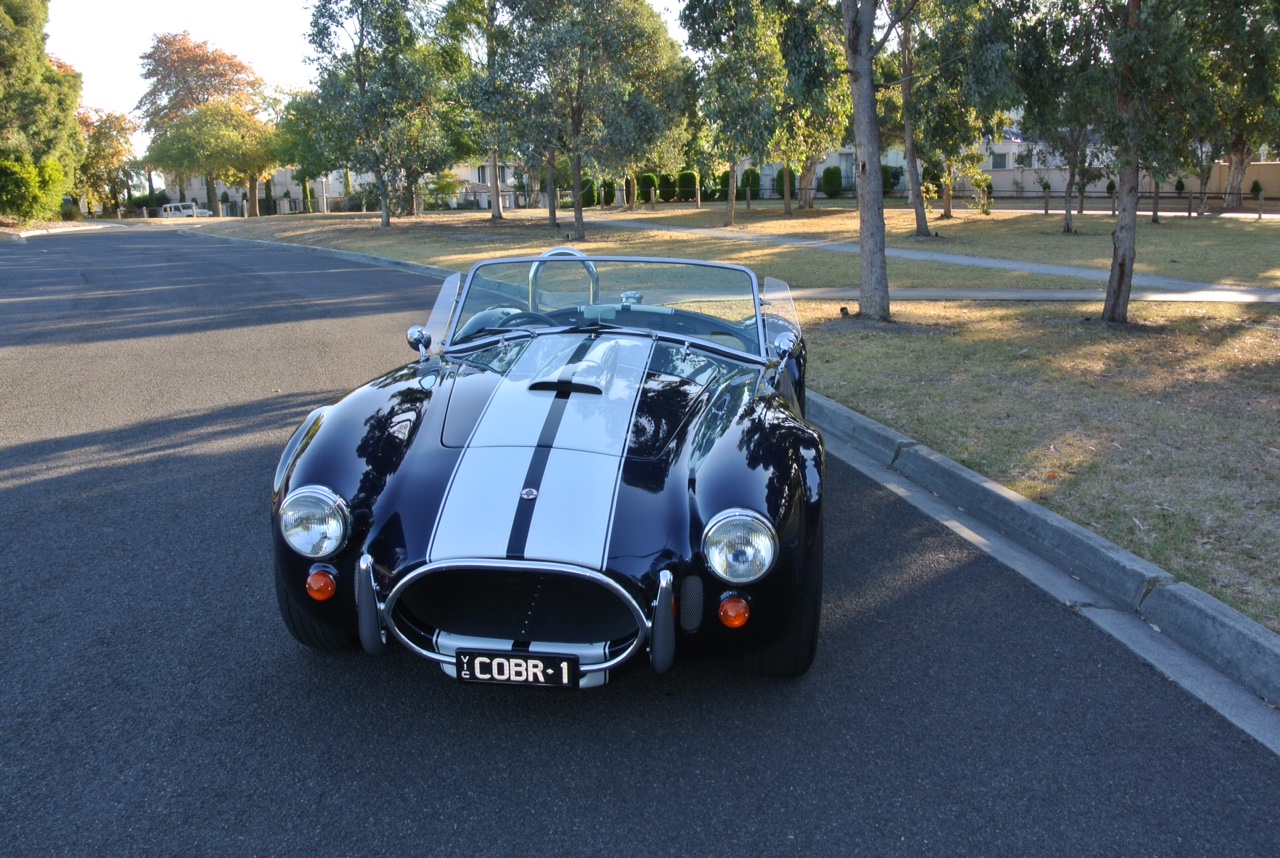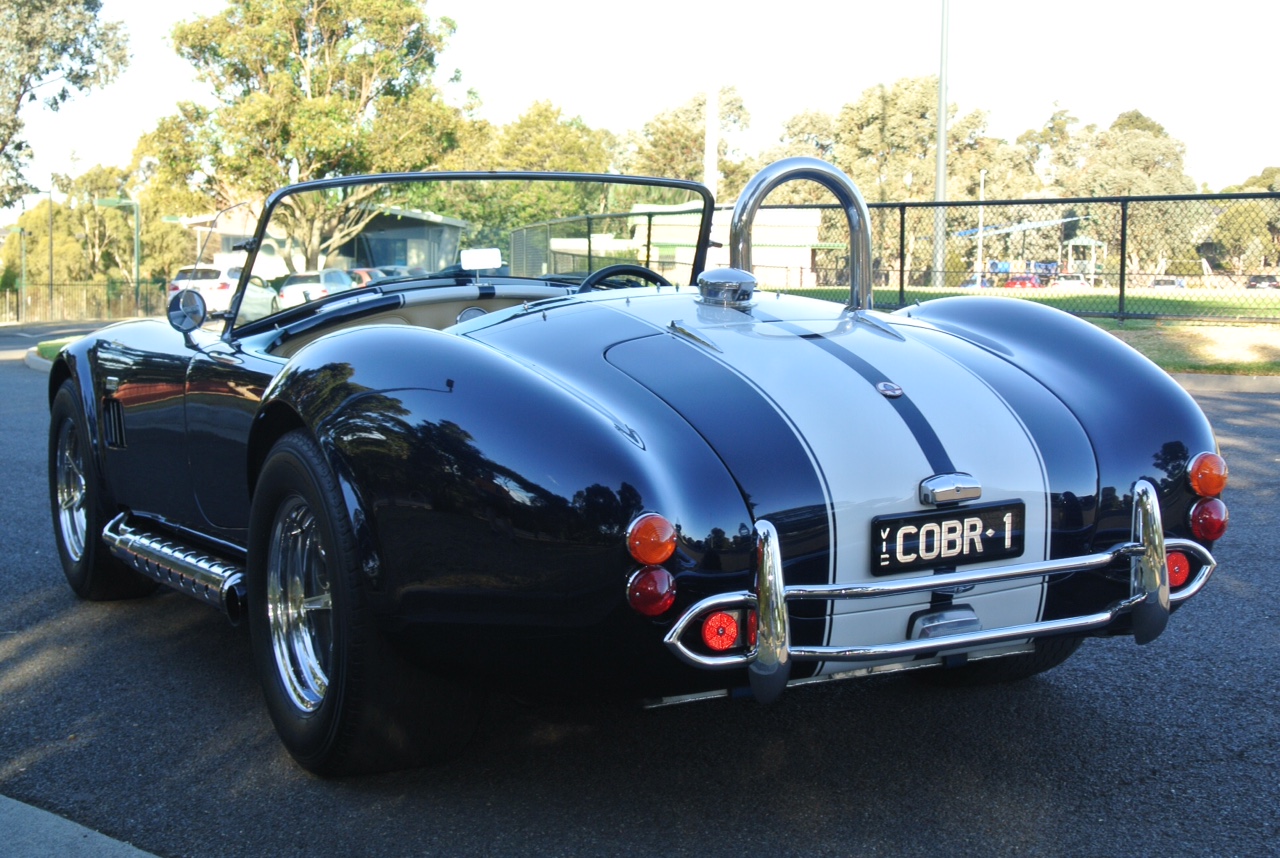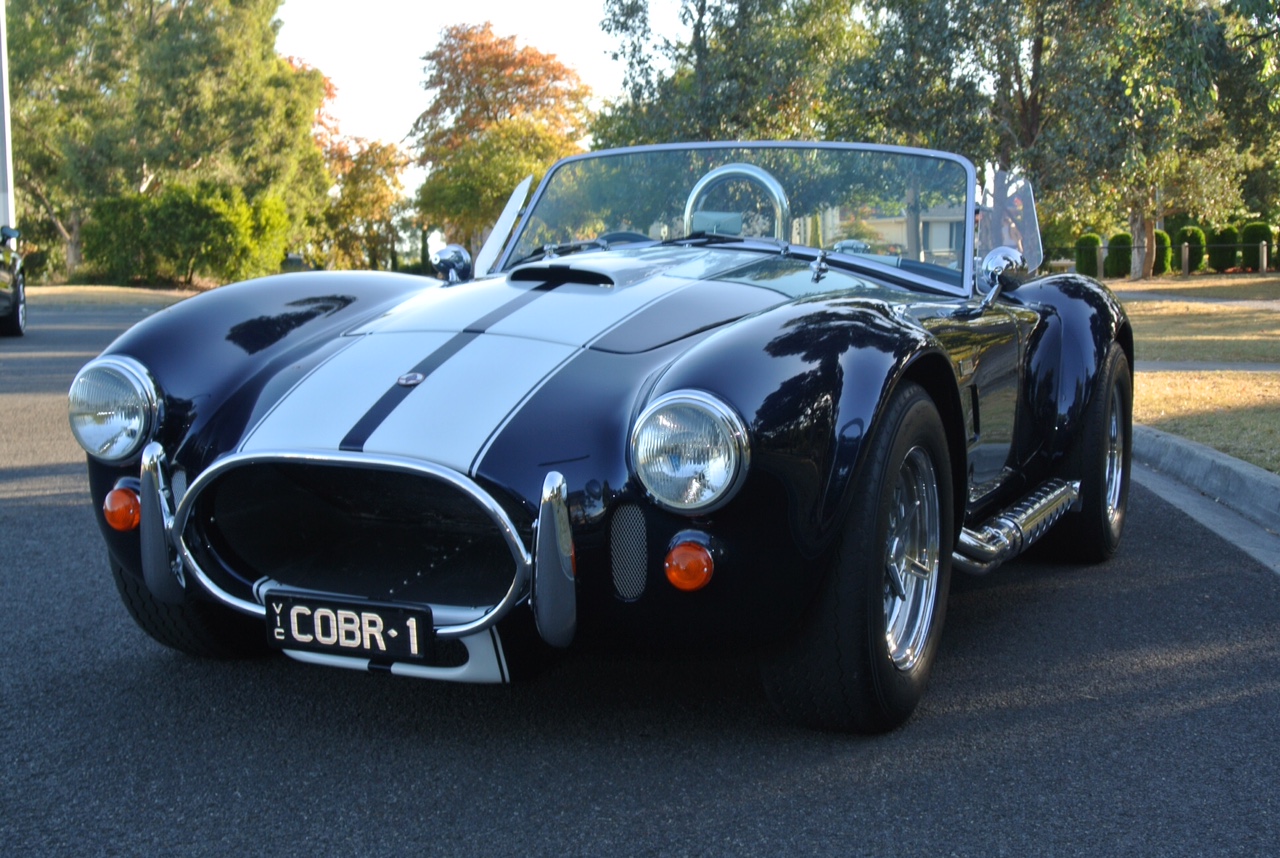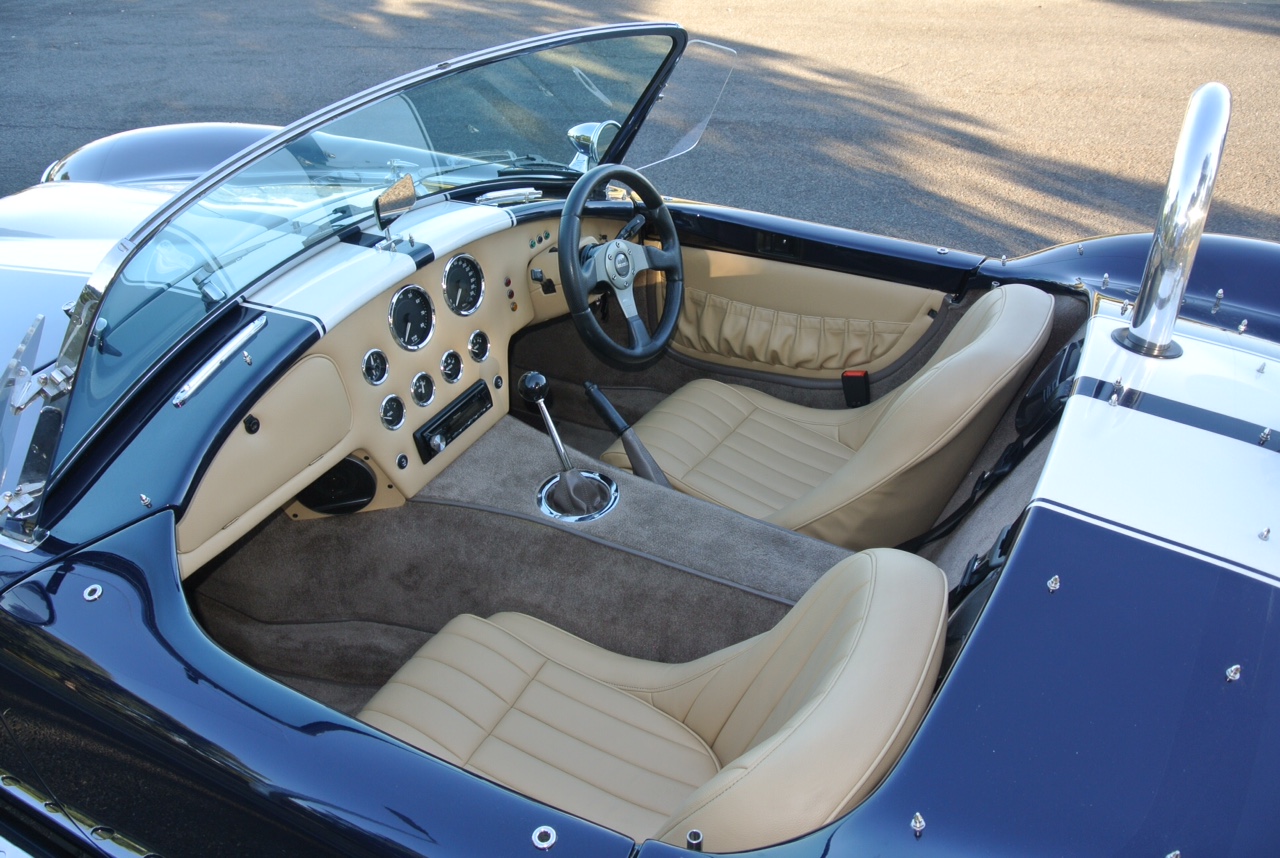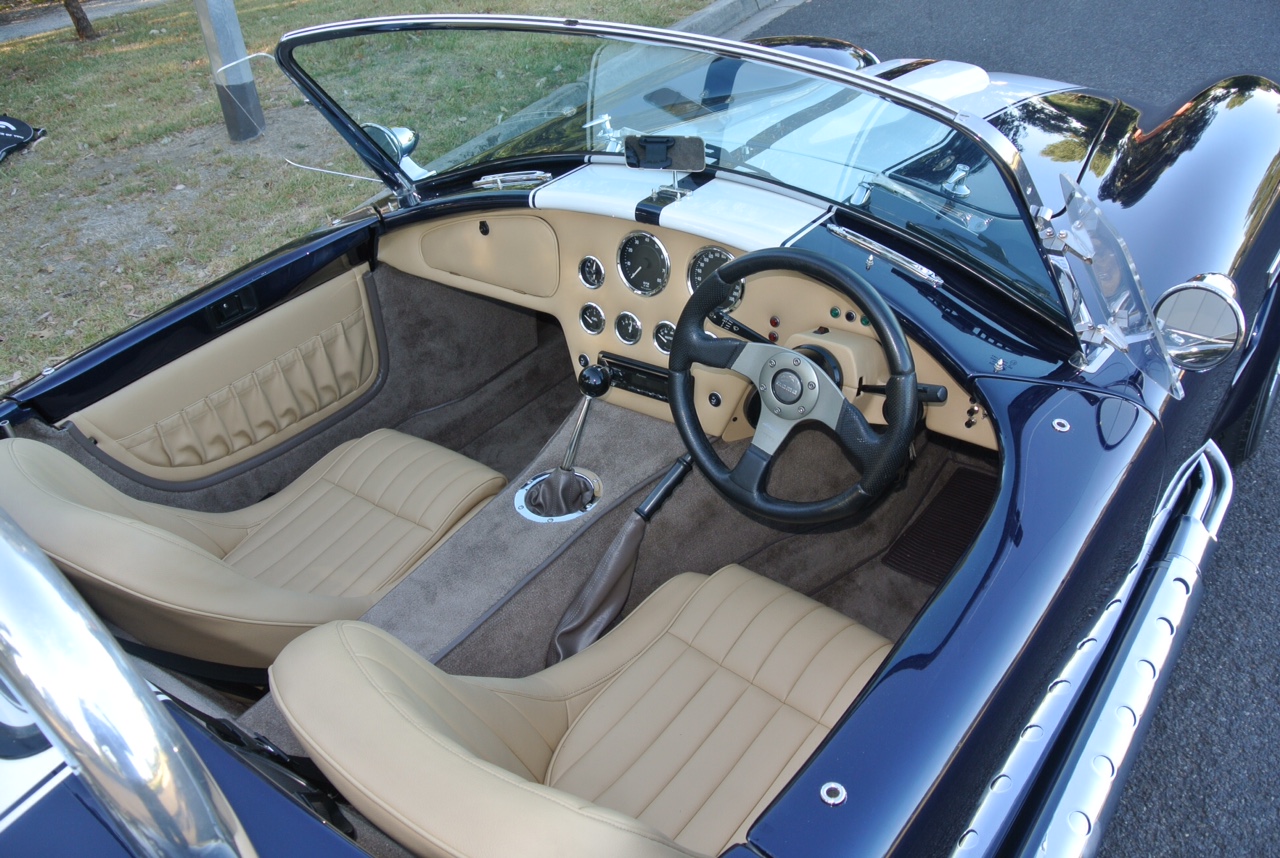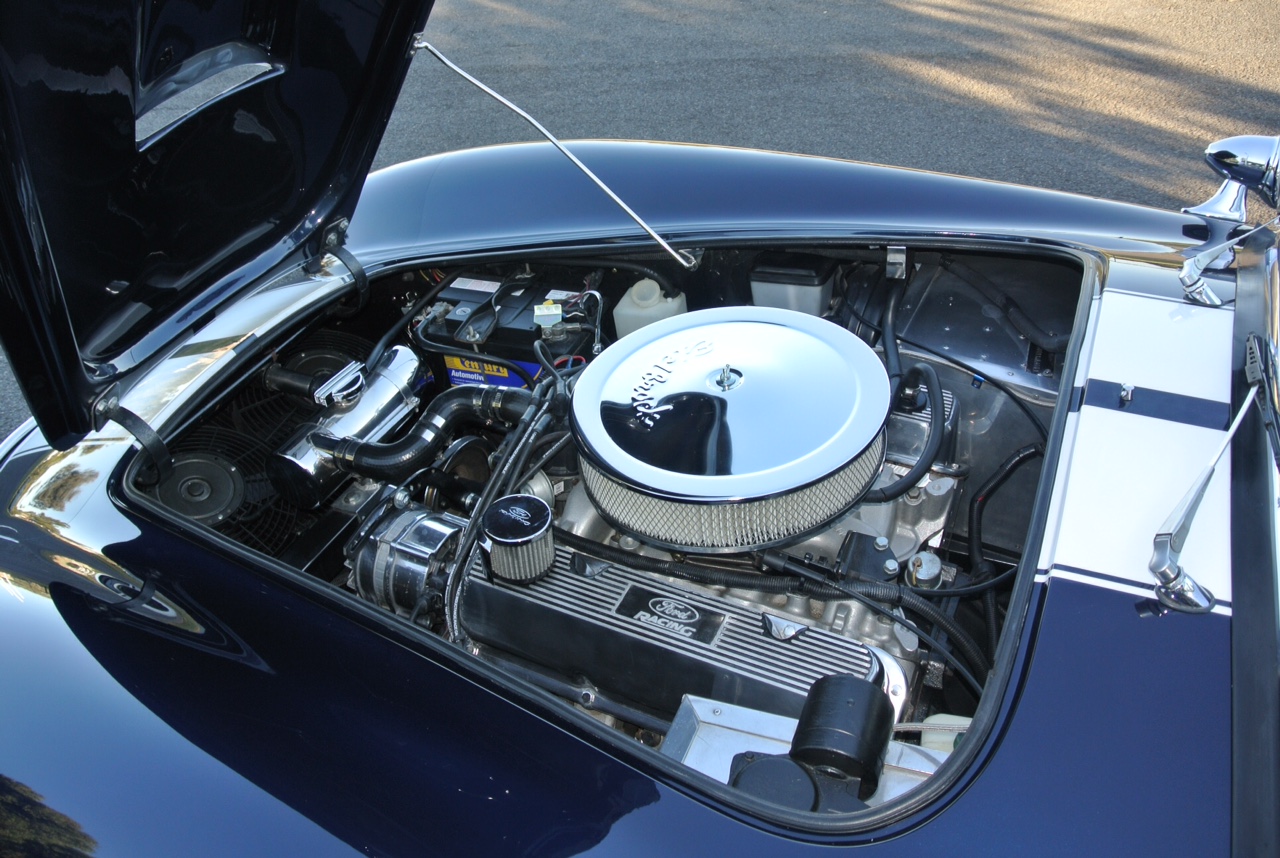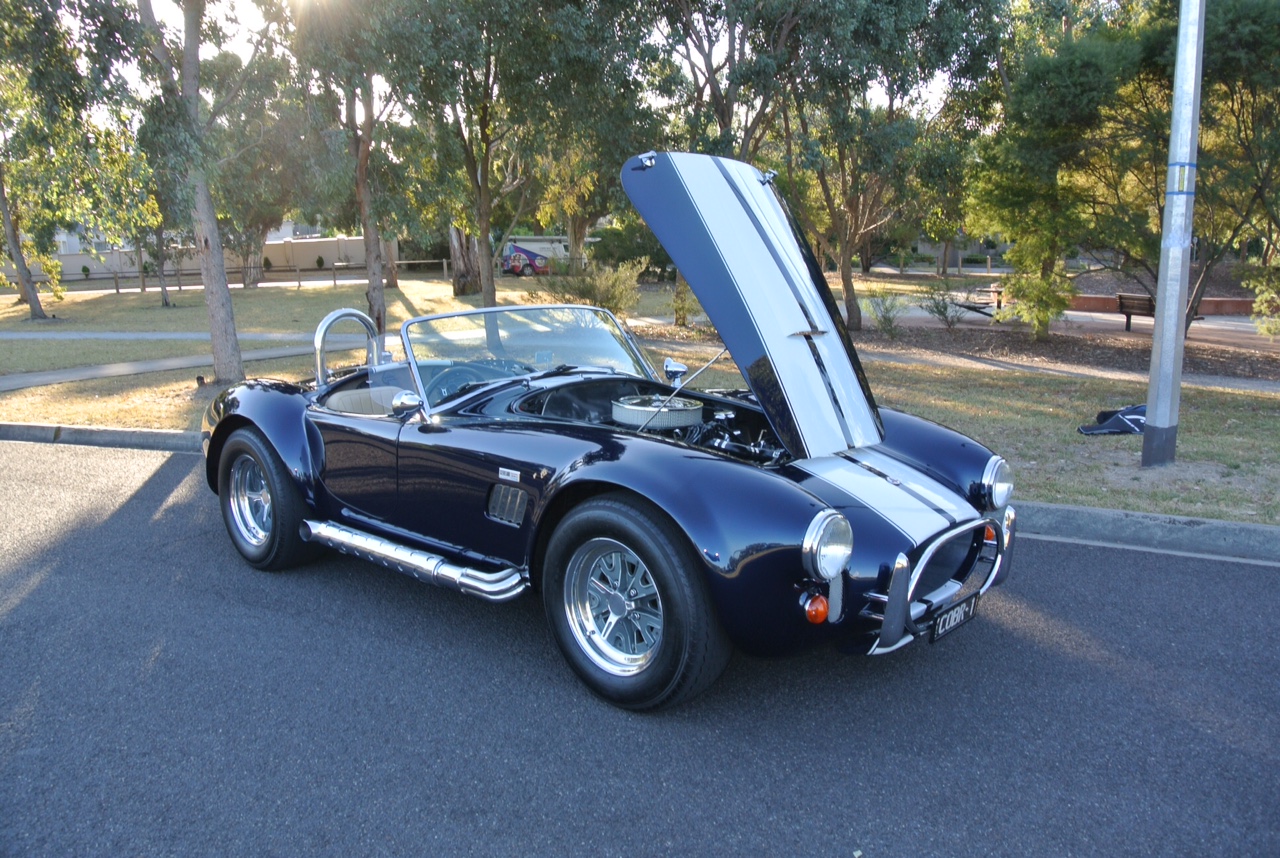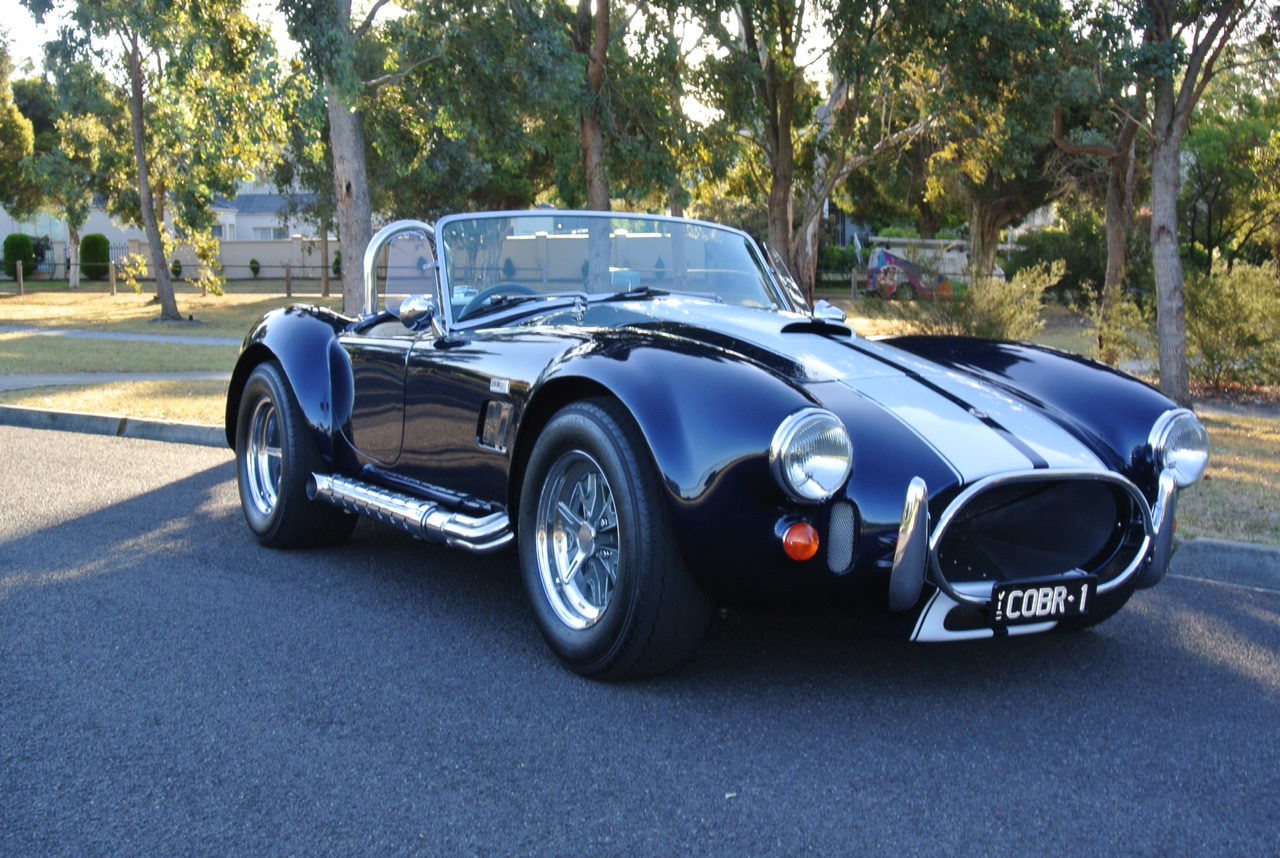 ---