Cobra Car Club of Victoria
Feature Car!
CCCV has over one hundred active members, here is some detail on a selection of our rides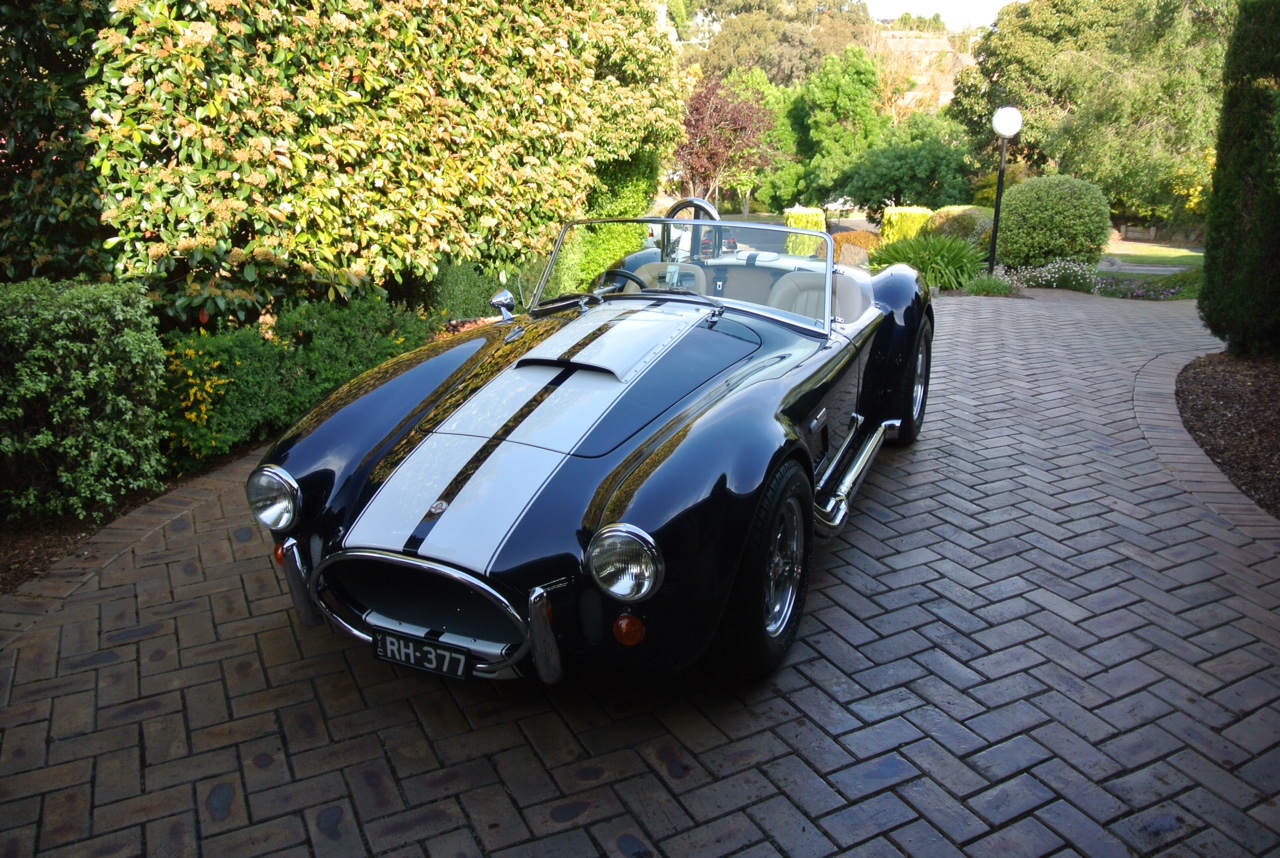 | | |
| --- | --- |
| Owner: | Rob |
| Joined CCCV: | 1995 |
| Lives in: | Doncaster East |
| Buy or Build: | Buy |
| Year: | 1990 |
| First Registered: | 1990 |
| Kit: | Classic Glass (Adelaide) |
| Motor: | 408 stroker Windsor |
| Gearbox: | Tremec TKO500 |
| Front Suspension: | Jaguar |
| Rear Suspension: | Jaguar |
| Wheels: | 15-inch Team III Halibrand Replica |
| Paint: | Dark Blue with White Stripes |
| Interior: | Beige |
| Favourite feature of the car: | Performance |


Why a Cobra?
I had owned a variety of good cars including a GT Falcon and Holden Monaro, HDT Commodores, (Group 3, Group A and Calais Director), an SVO Falcon and a Porsche 911 3 Litre (1977). The Cobra is a classic ageless "tough" car which I found more interesting than any other I had previously owned. I did a job for someone who had built an RMC Cobra replica and I fell in love with the shape. I tried to buy it from him but couldn't fit in the car, as it was too short in the cabin! I looked at about five (5) different Cobras before I bought my first Cobra. It was an RMC. I had investigated a number of the Cobra kit companies in Australia before finding the car I bought. I purchased the RMC and added a new stroker engine, new 5 speed gearbox and repainted it.

After selling the RMC I purchased a Harrison kit which I built from the ground up. That was in 2004. The car had a 408 stroker Windsor, a T56 6 speed Tremec gearbox and Motec fuel injection. I painted it "Winning Blue" with silver stripes. VDO Smith faced guages set off the grey interior. The 15 inch wheels were from Dragway wheels. My current car a Classic Glass Cobra was purchased as a complete car in 2006 in poor condition.

What have you done to the car?
Repainted, retrimmed, new engine, new gearbox, new wheels, engine management system, traction control, cruise control, Wilwood brakes, a new roof with fixed side curtains.

What do you like doing with your car and the Cobra Club?
Driving the car socially and mixing with the varied personalities in the Cobra Car Club of which I have been a member for over 20 years.
I enjoy assisting Cobra owners with their projects and attending the Cobra Nationals each year including assisting with some of the events.
I spend many hours each week talking about and working on Cobras.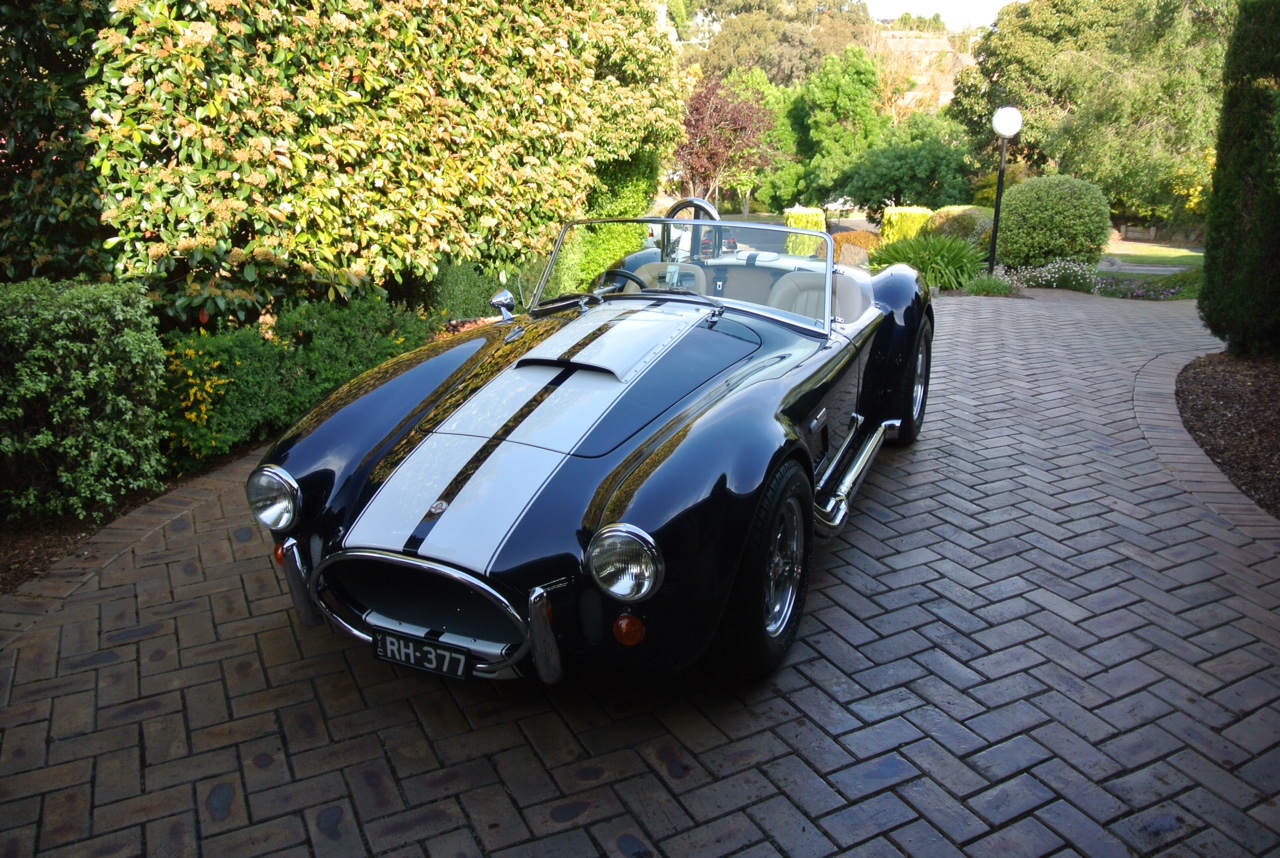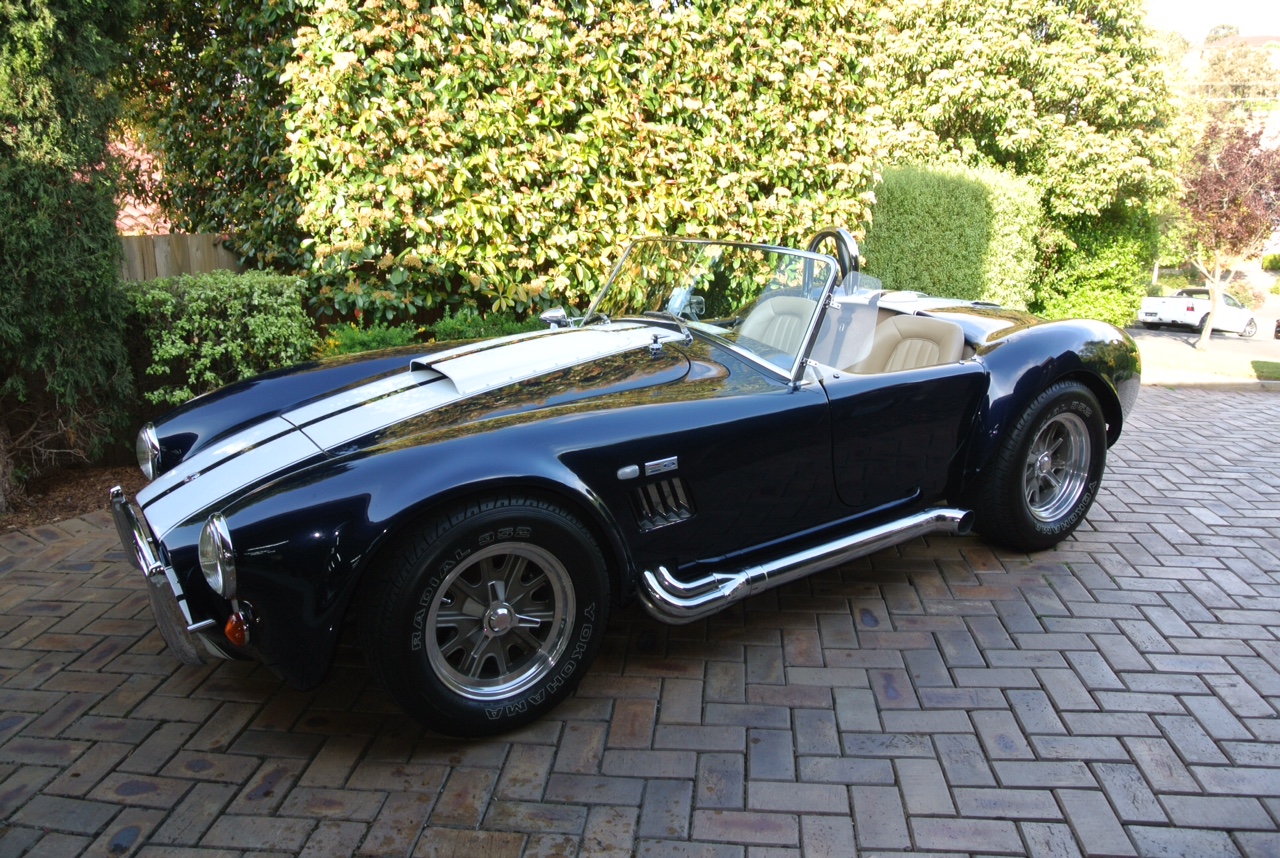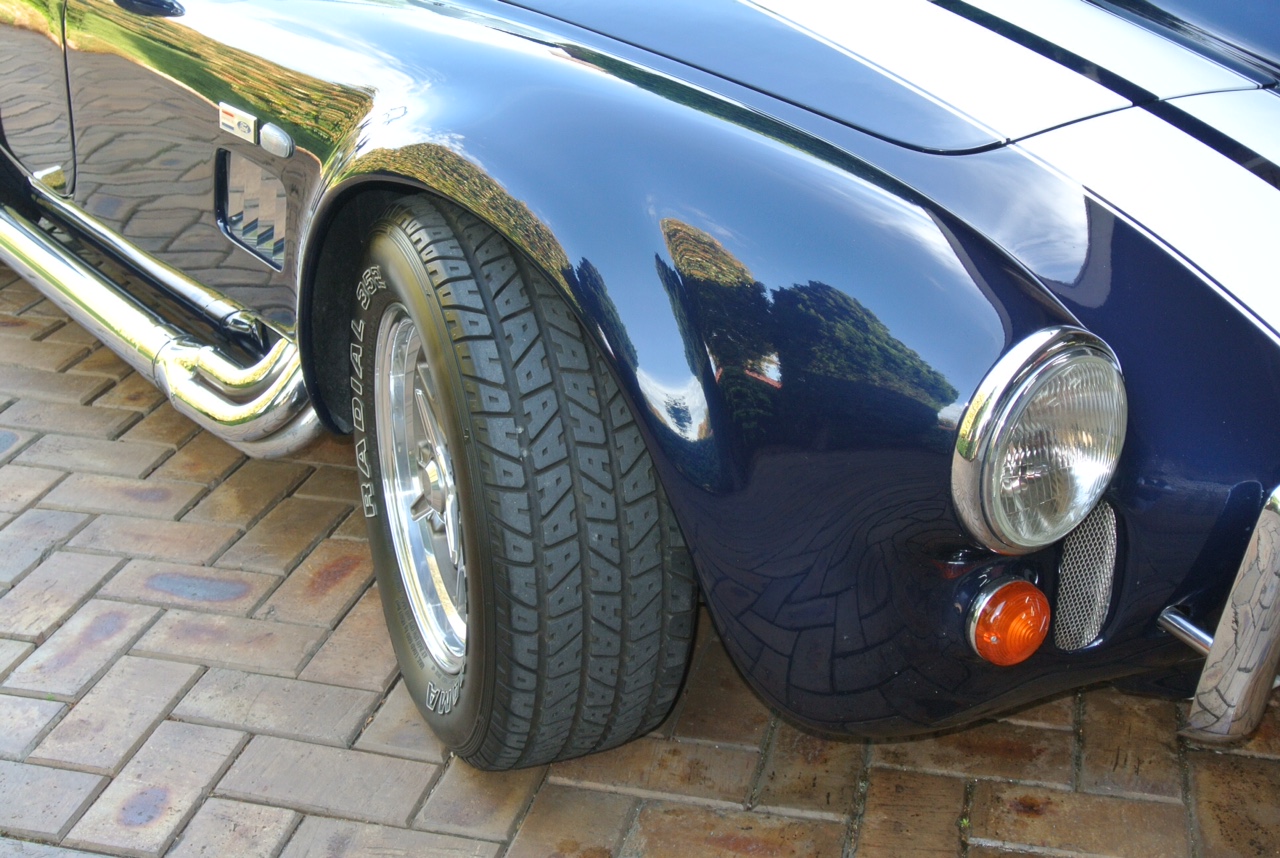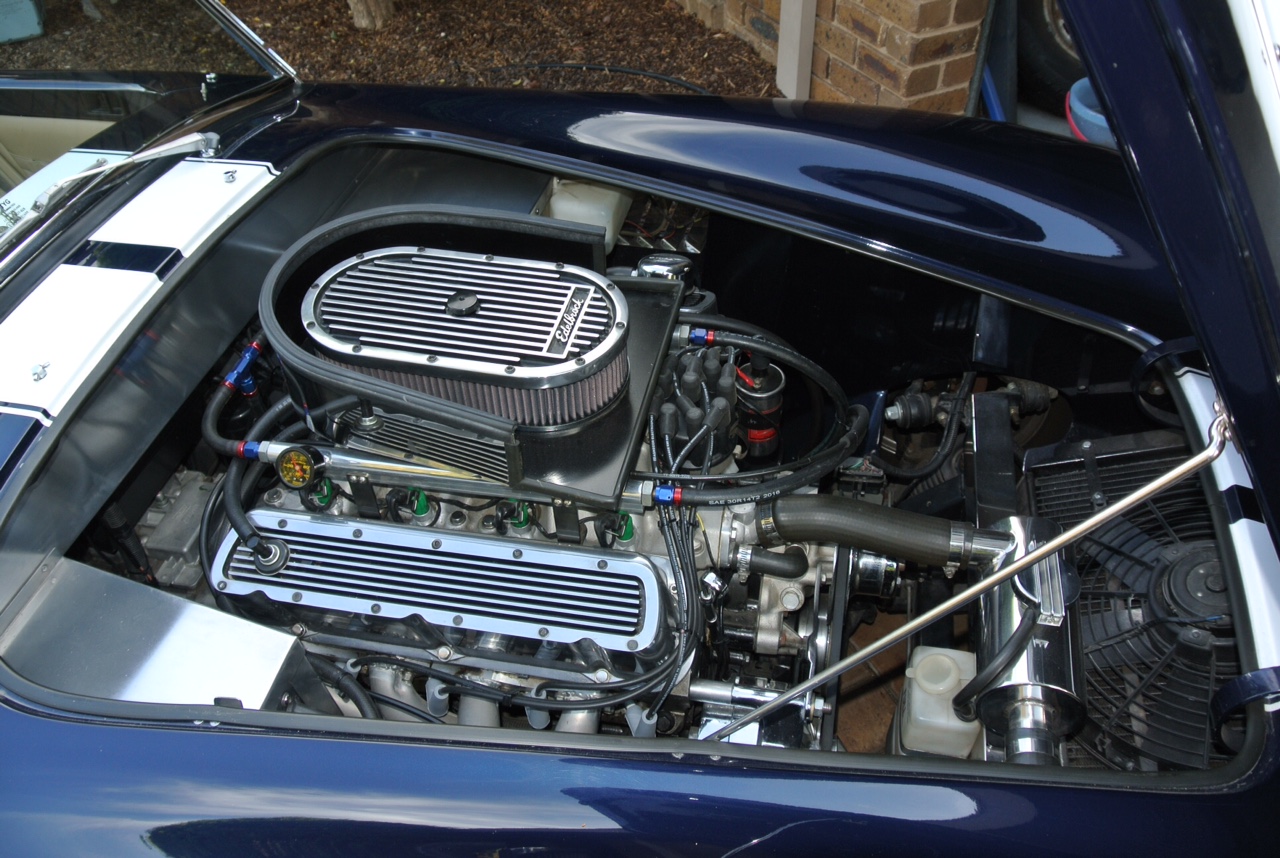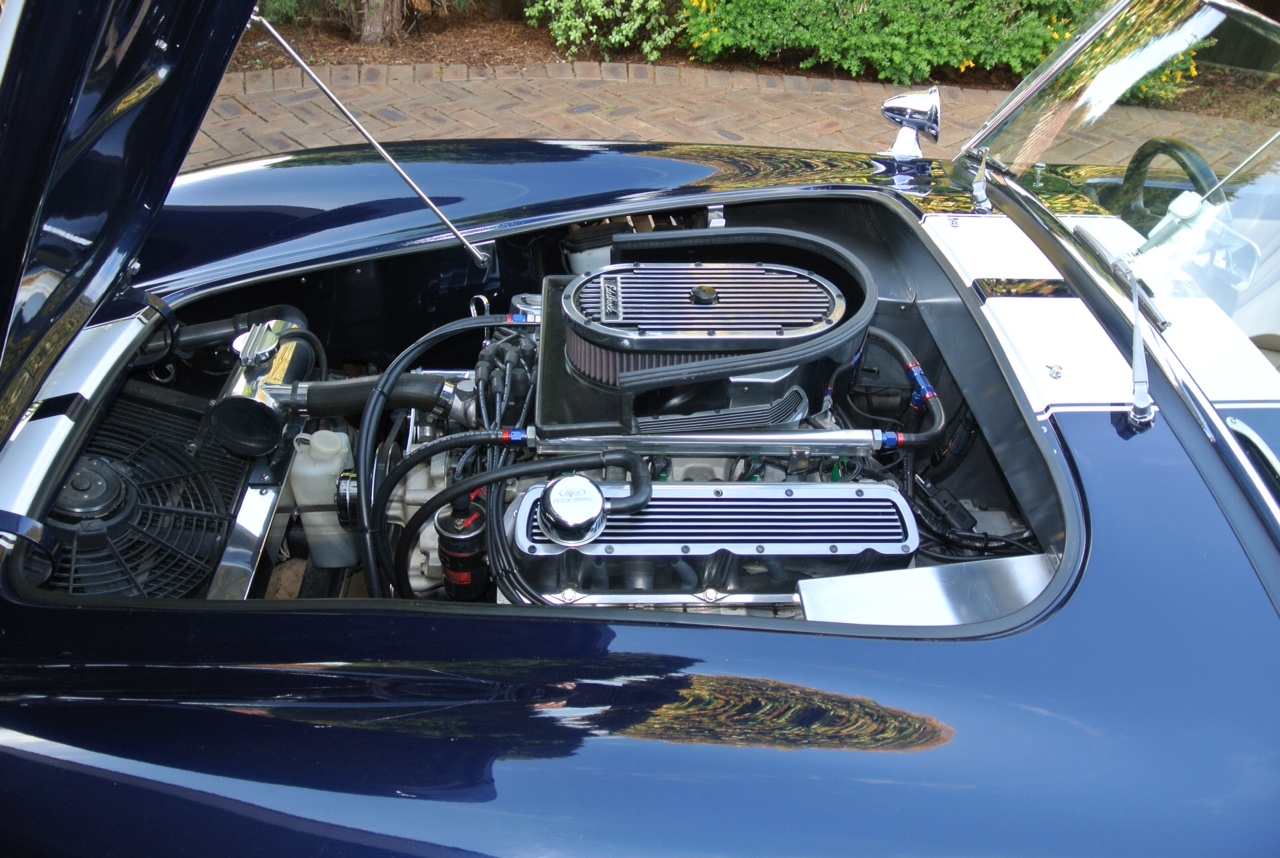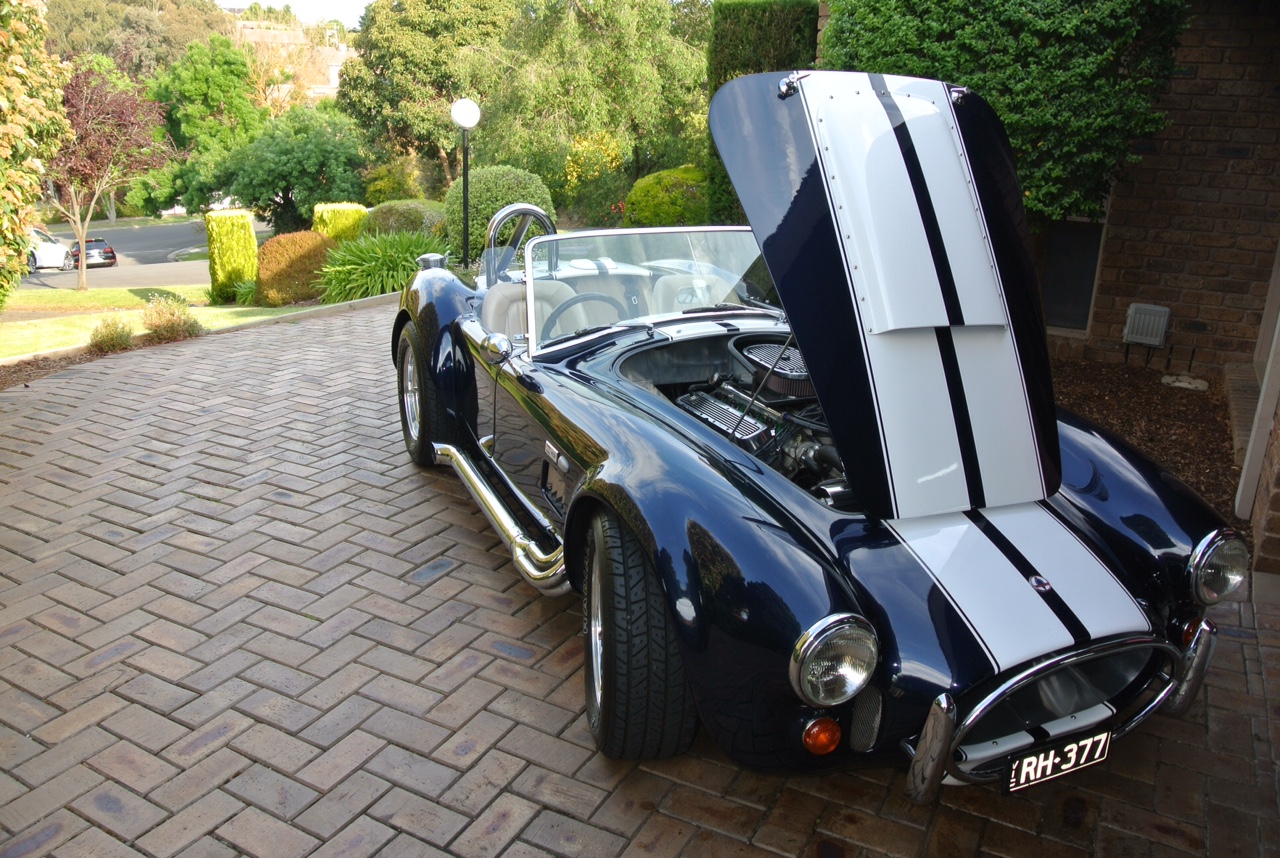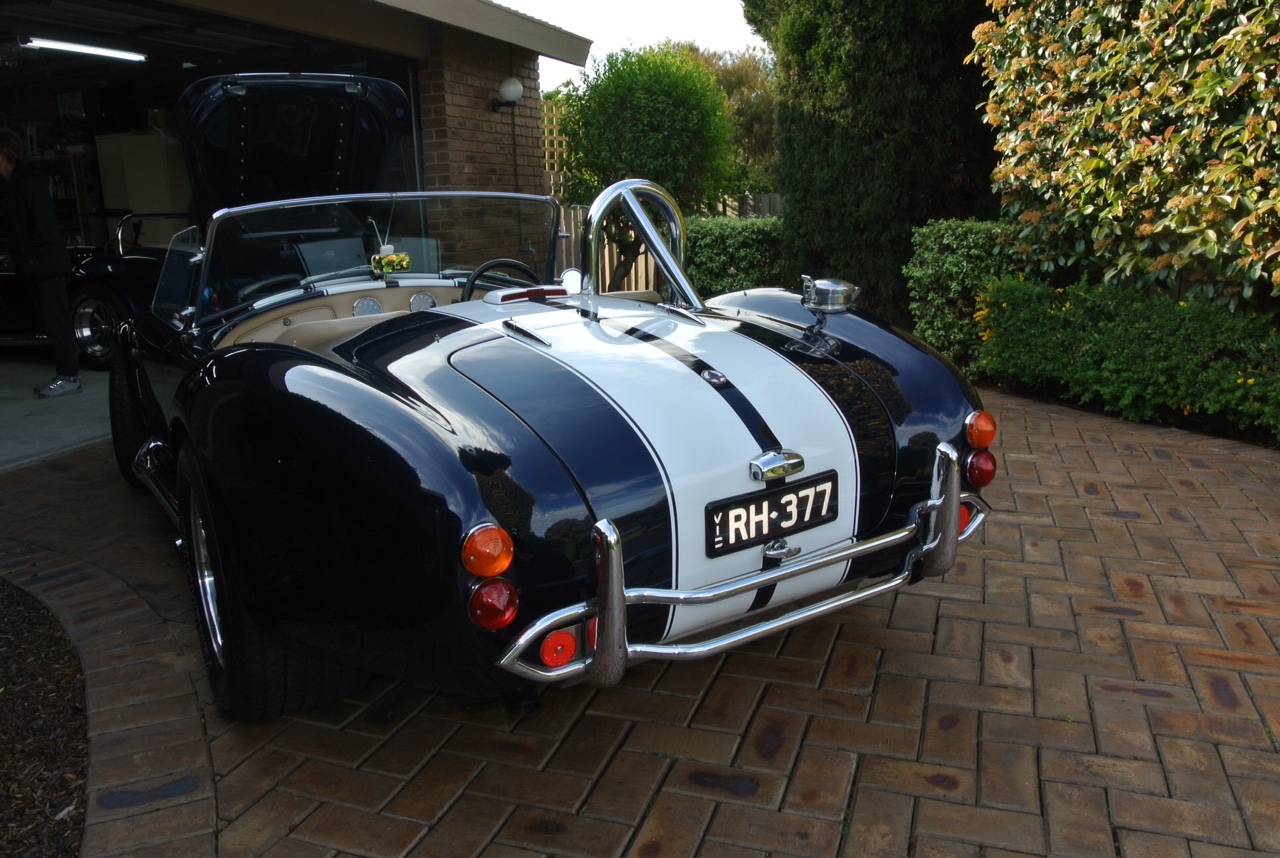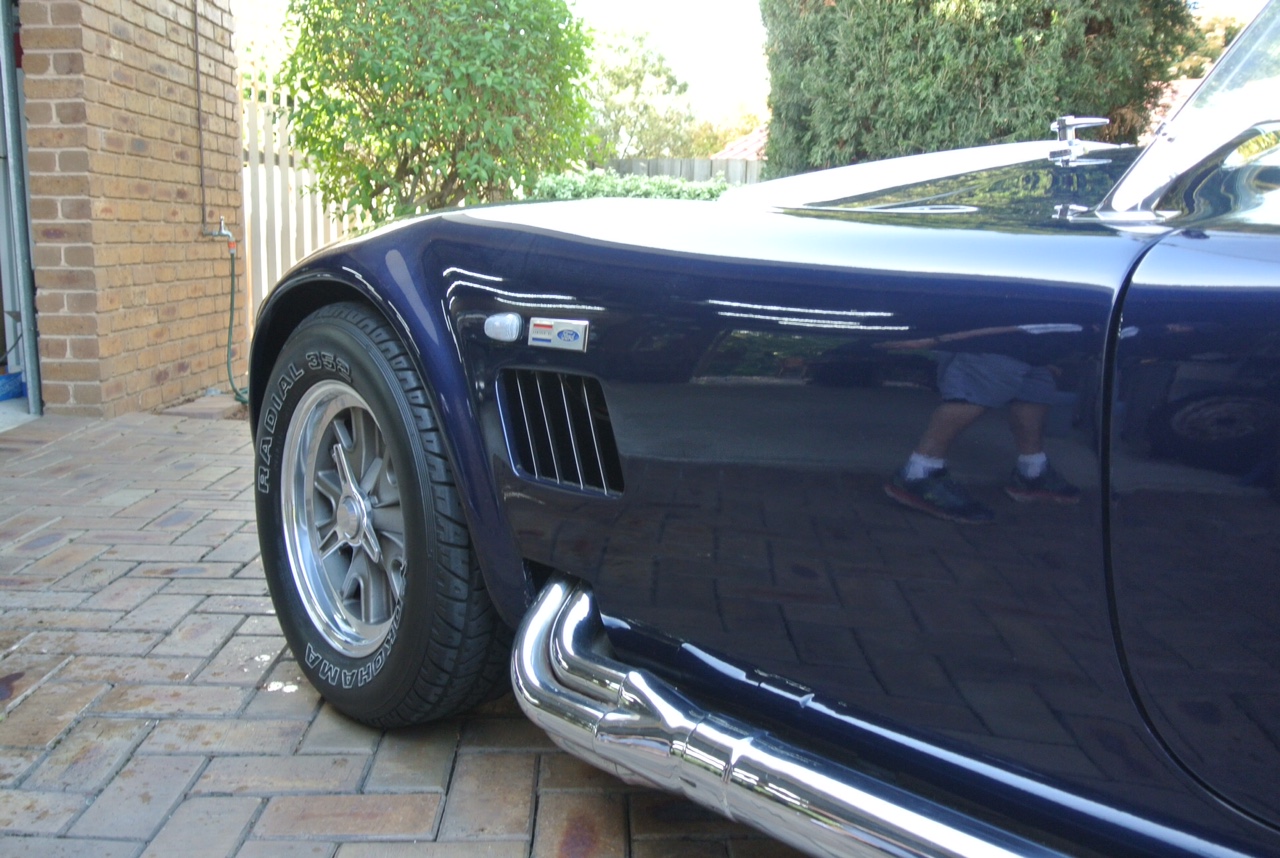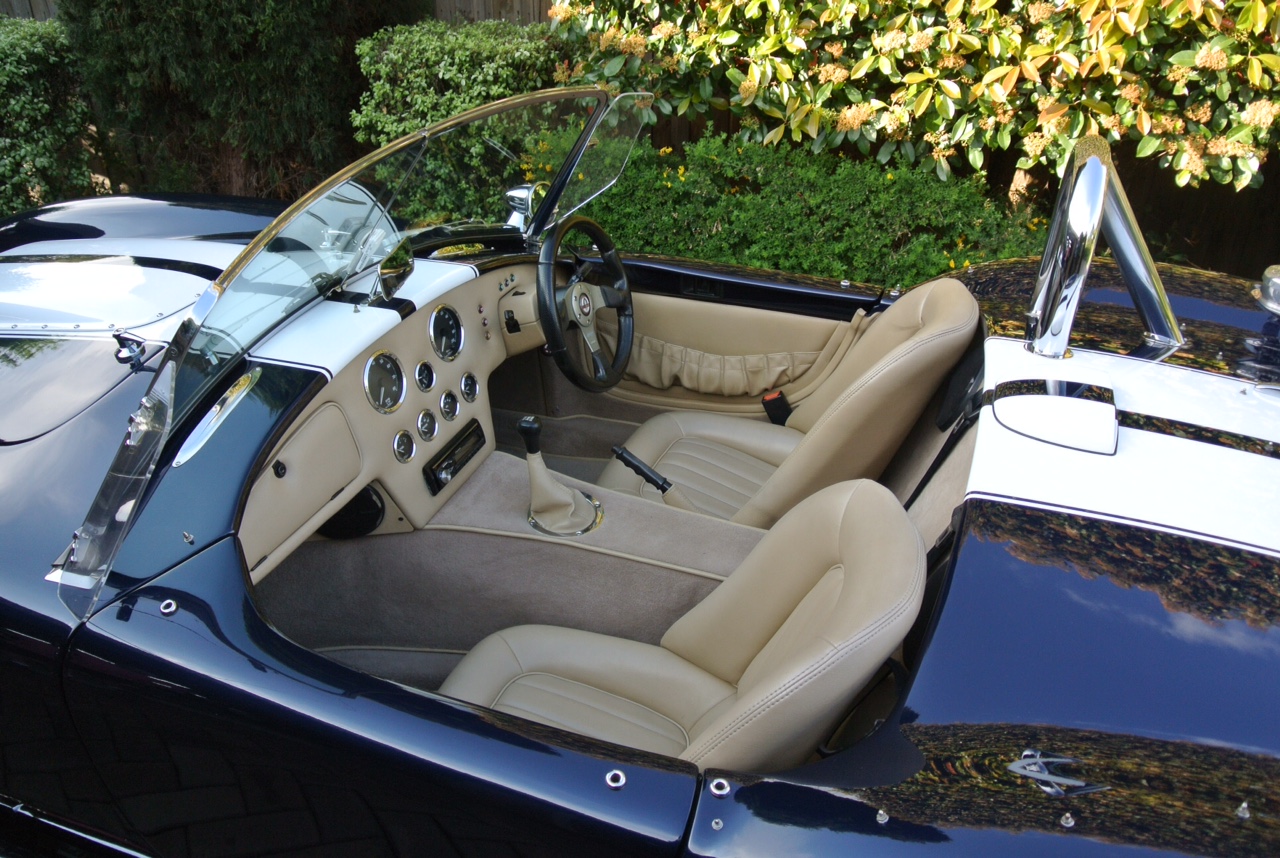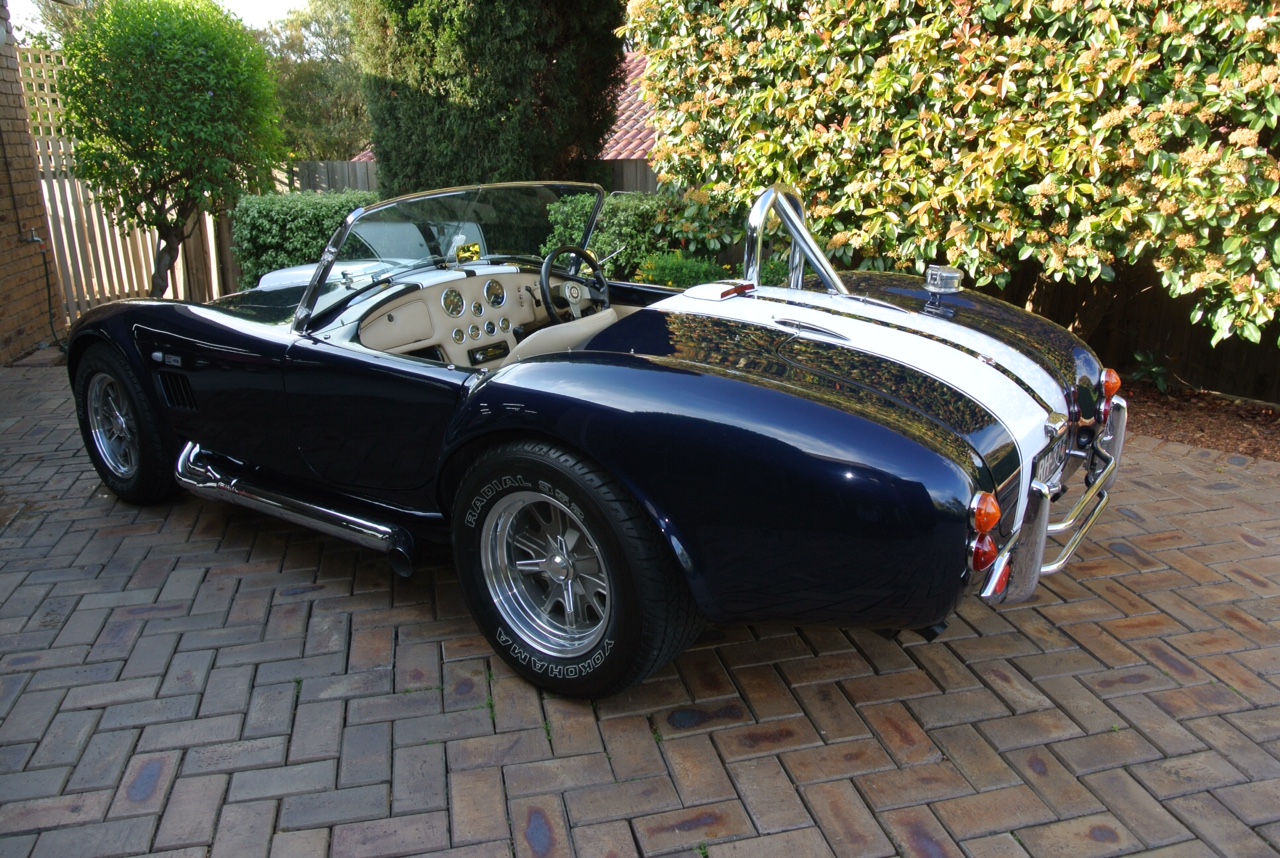 ---