Cobra Car Club of Victoria
Club News
SPRING MORNING TEA RUN TO SUGARLOAF RESERVOIR
ADDED BY:VicePresident, Sunday November 29 2020 at 1:52:56 PM
EDITED BY:Webmaster, Monday November 30 2020 at 10:58:28 AM
The stunning spring weather in Melbourne was nowhere to be seen this morning as dark skies threatened then ultimately delivered more rain .

Nothing was going to stop this first COVID normalish event . The first in seven months for these brave souls .

A mix of cobras and daily drivers arrived at the picnic ground at Sugarloaf Reservoir in Christmas Hills . Nearly 40 members and partners assembled for a coffee and toastie served by Emmy bee event van , courtesy of the club.

It was great to catch up with club friends and talk about what we had been up to during our period of lockdown .

Thanks to Emmy bee for the delicious toasties and superb coffee .

Now we have a taste for the driving and the outdoors again , there will be more events coming !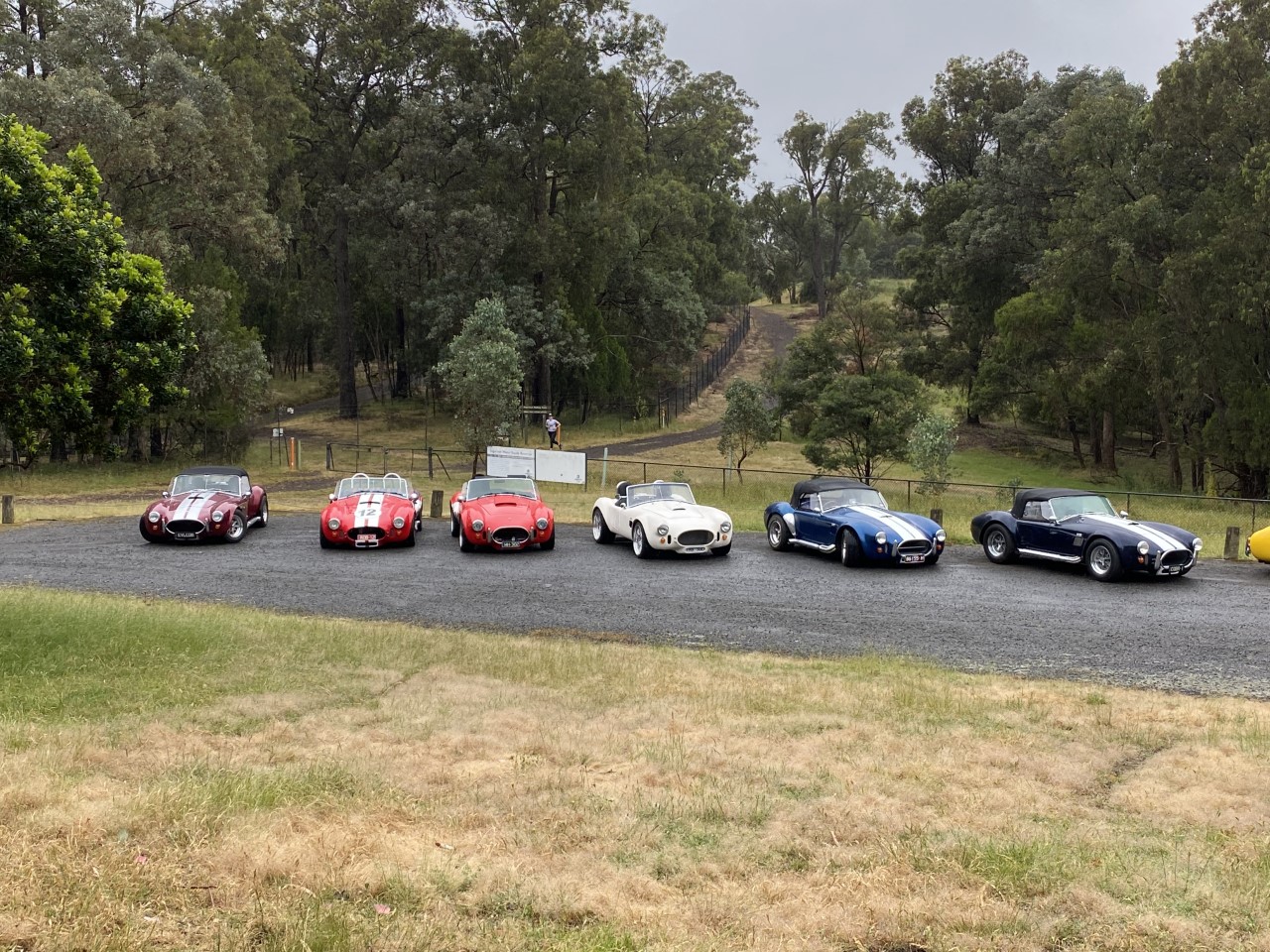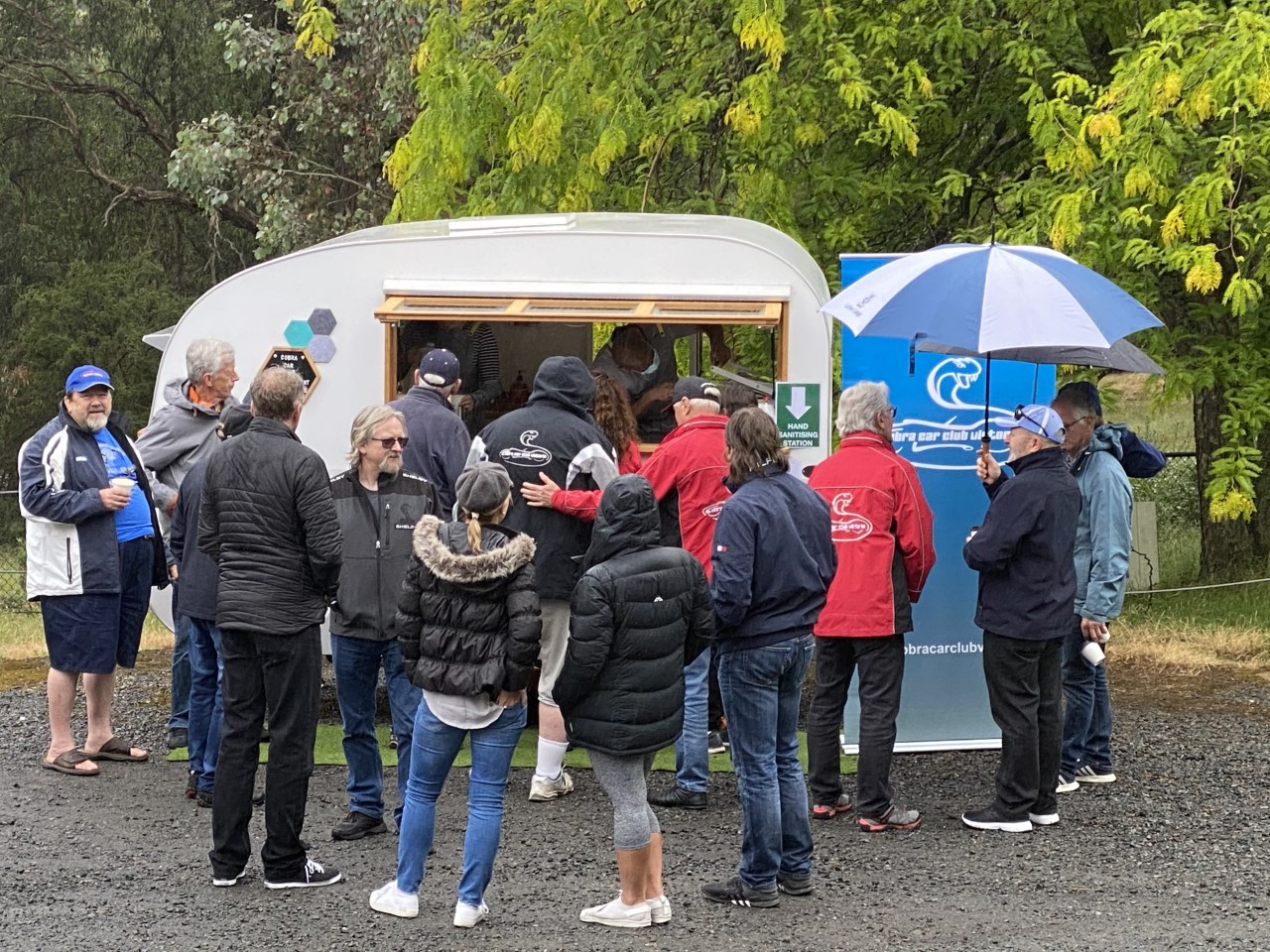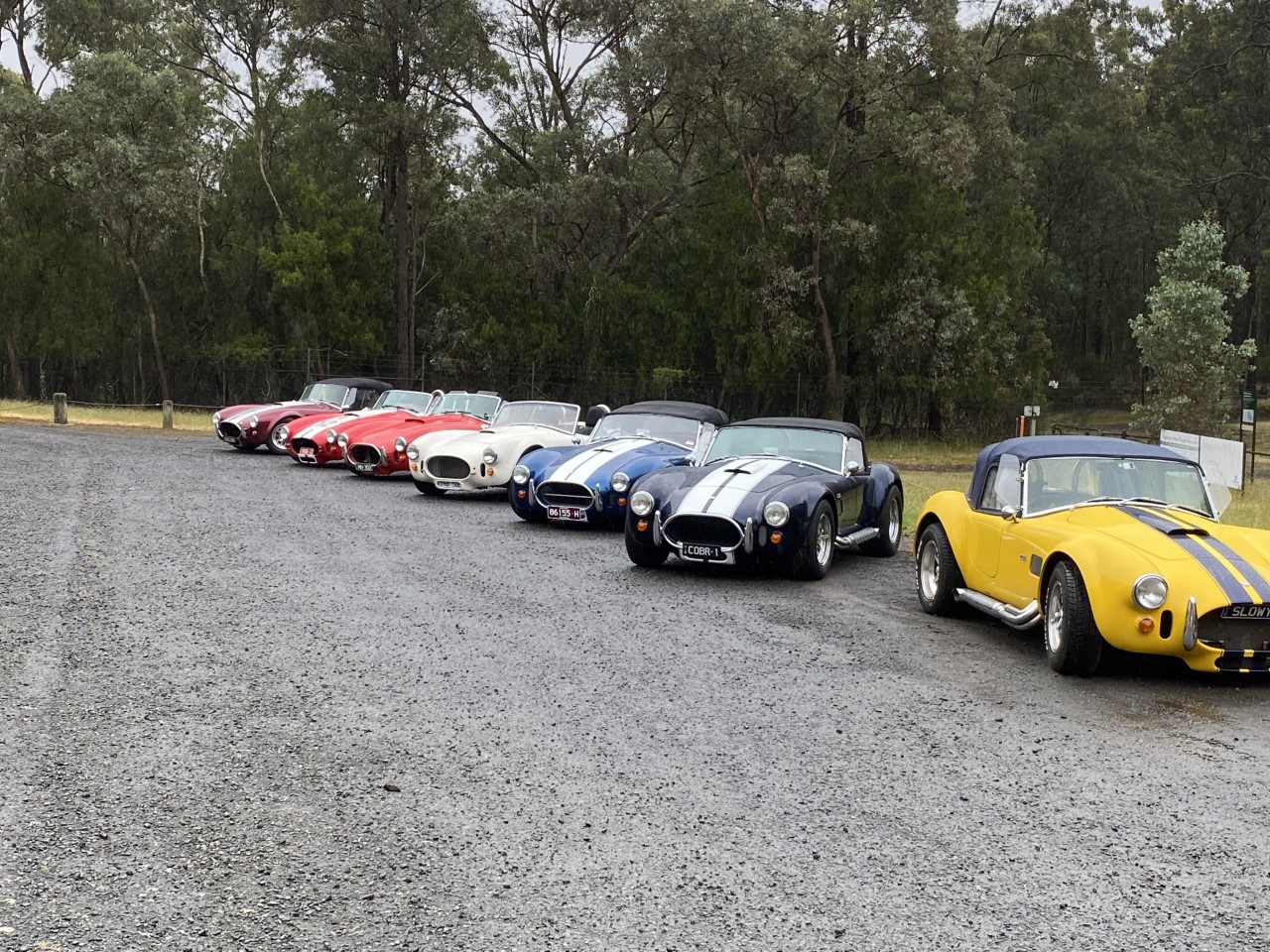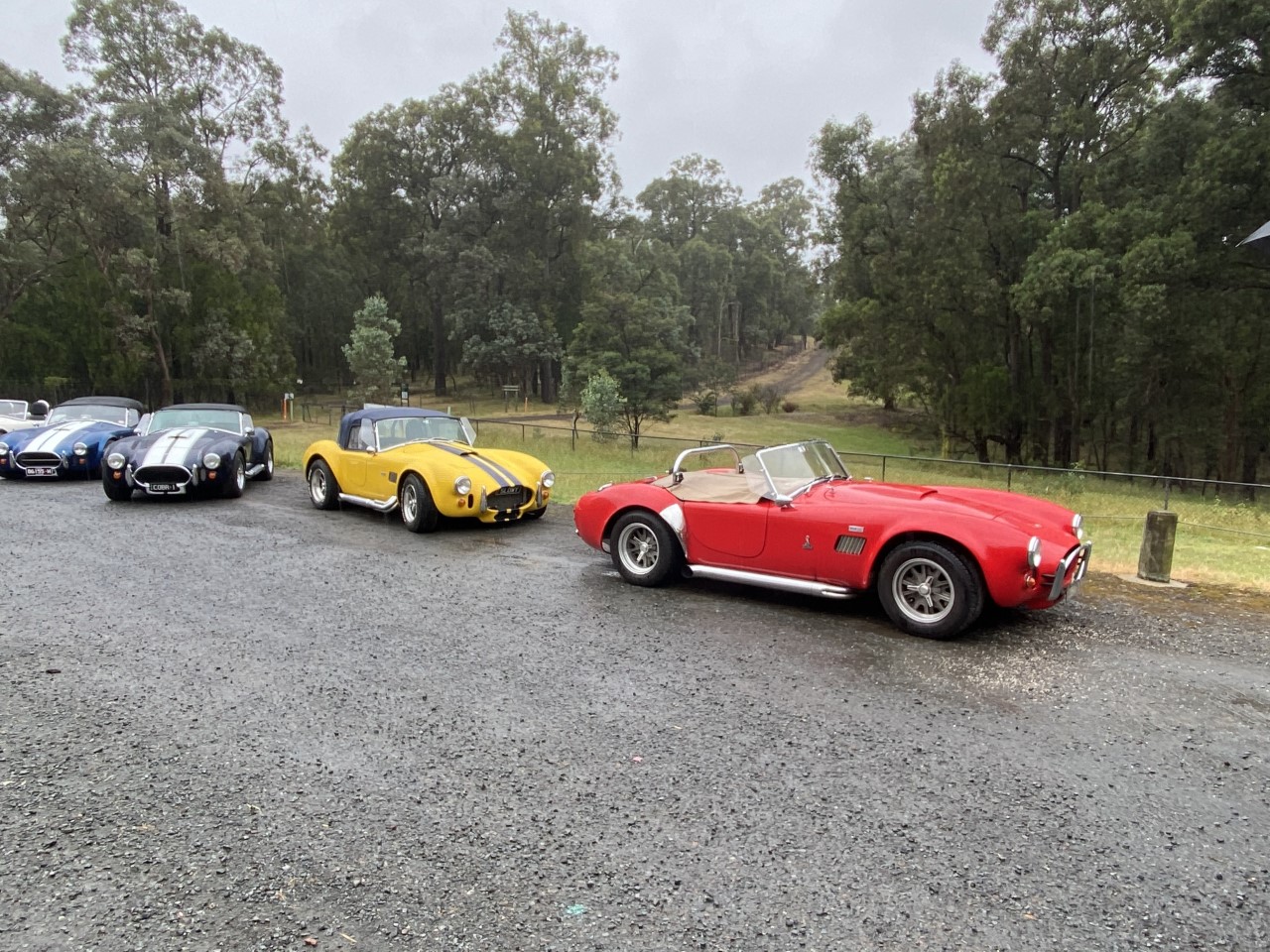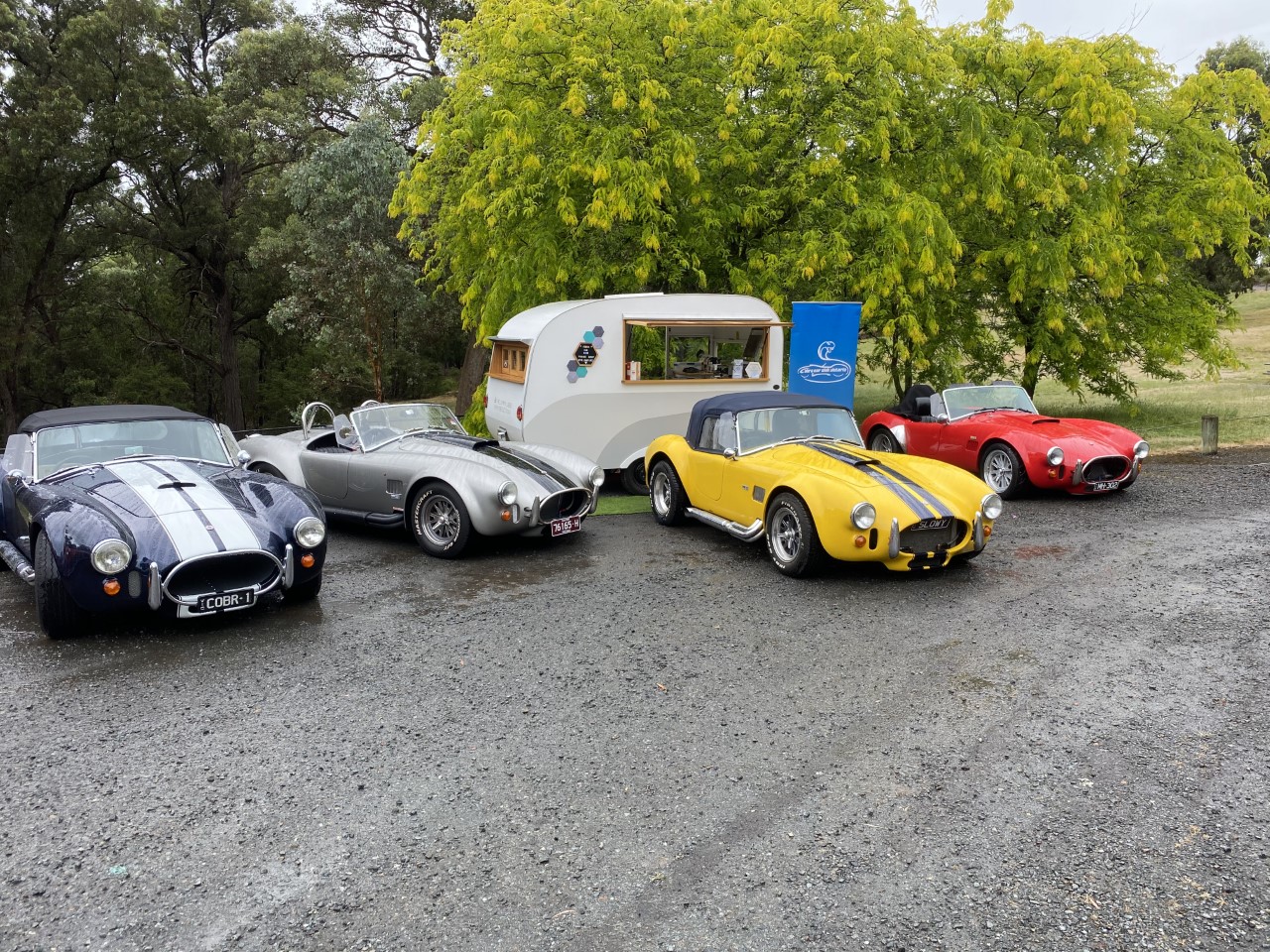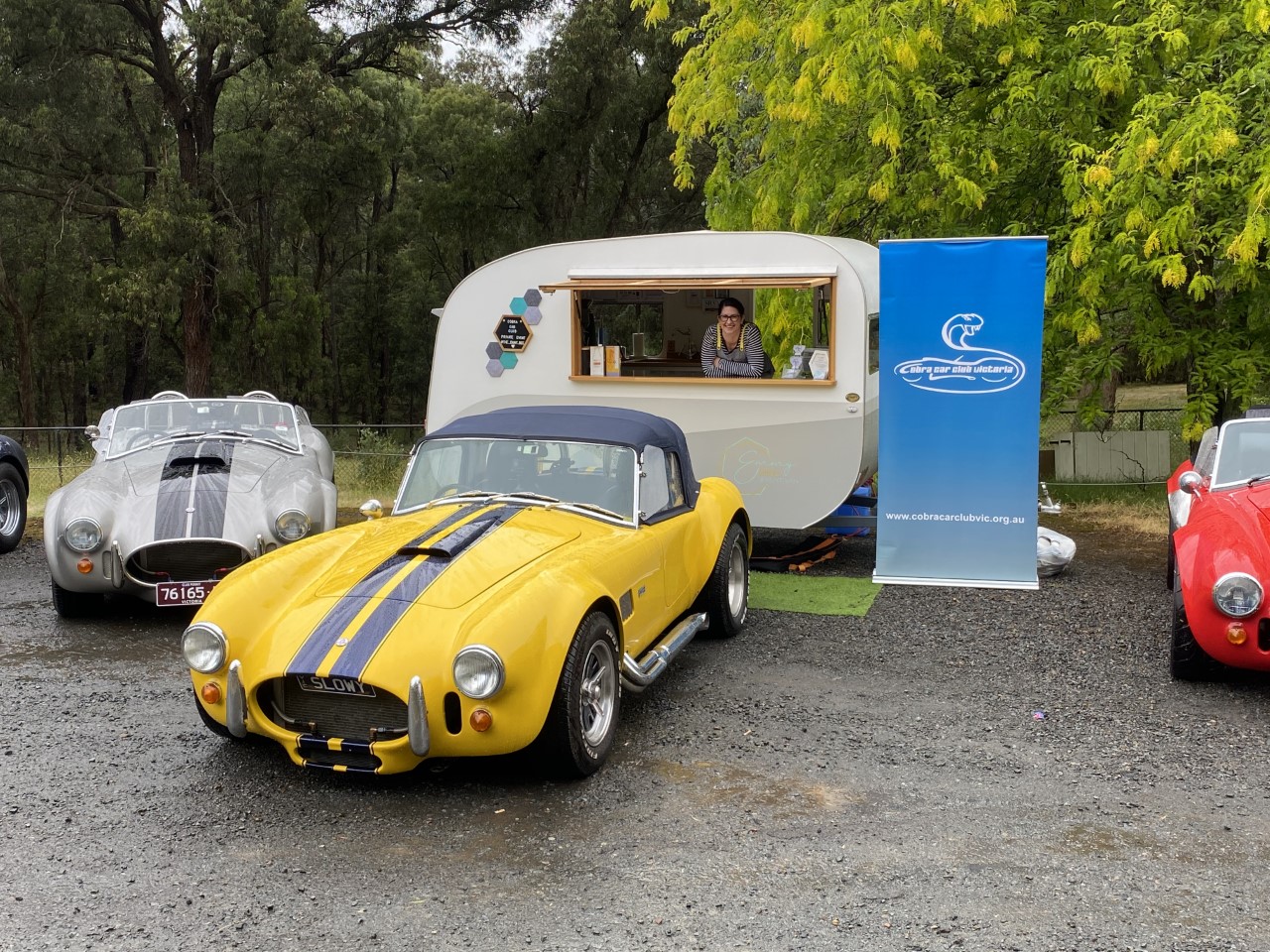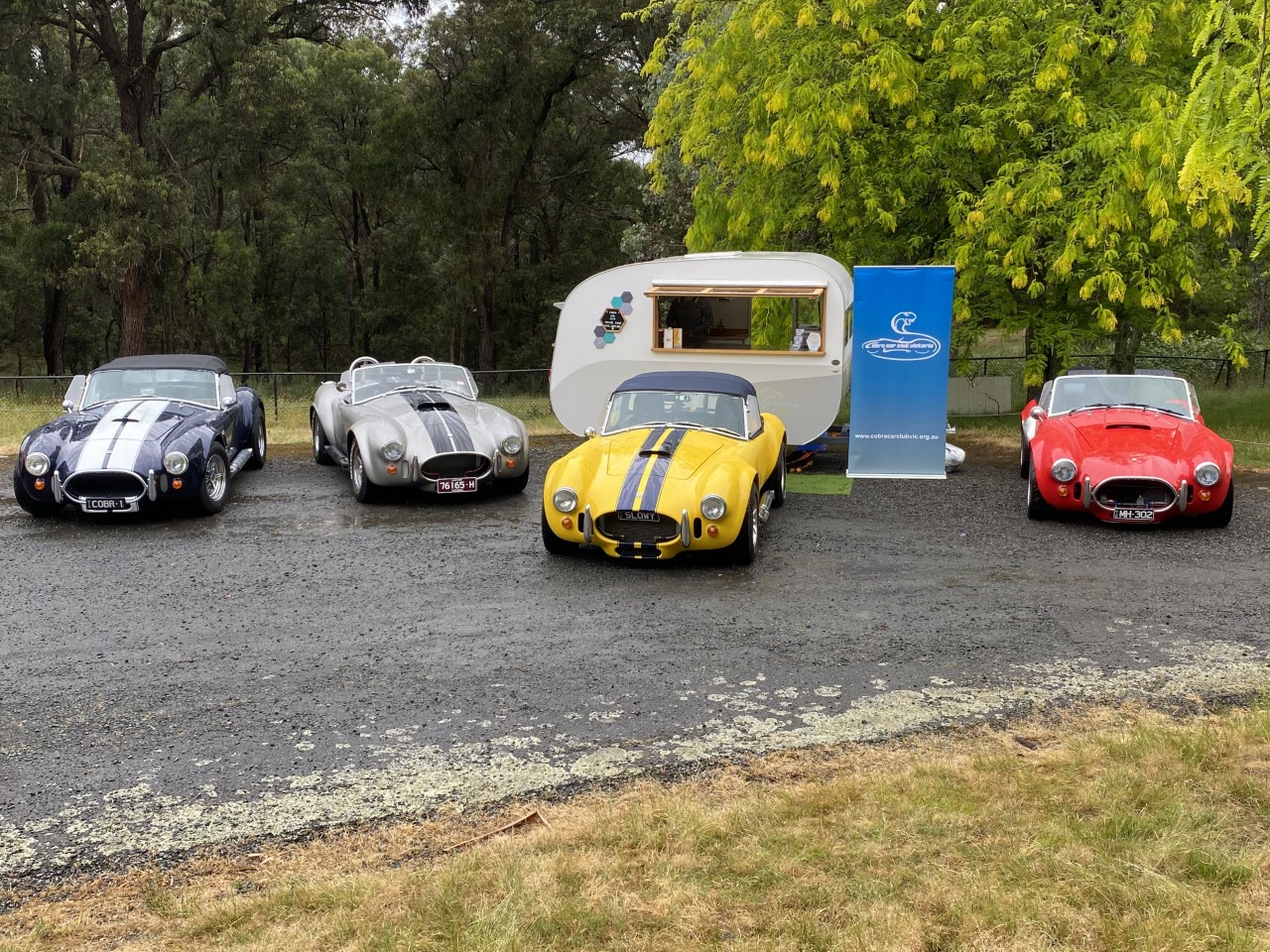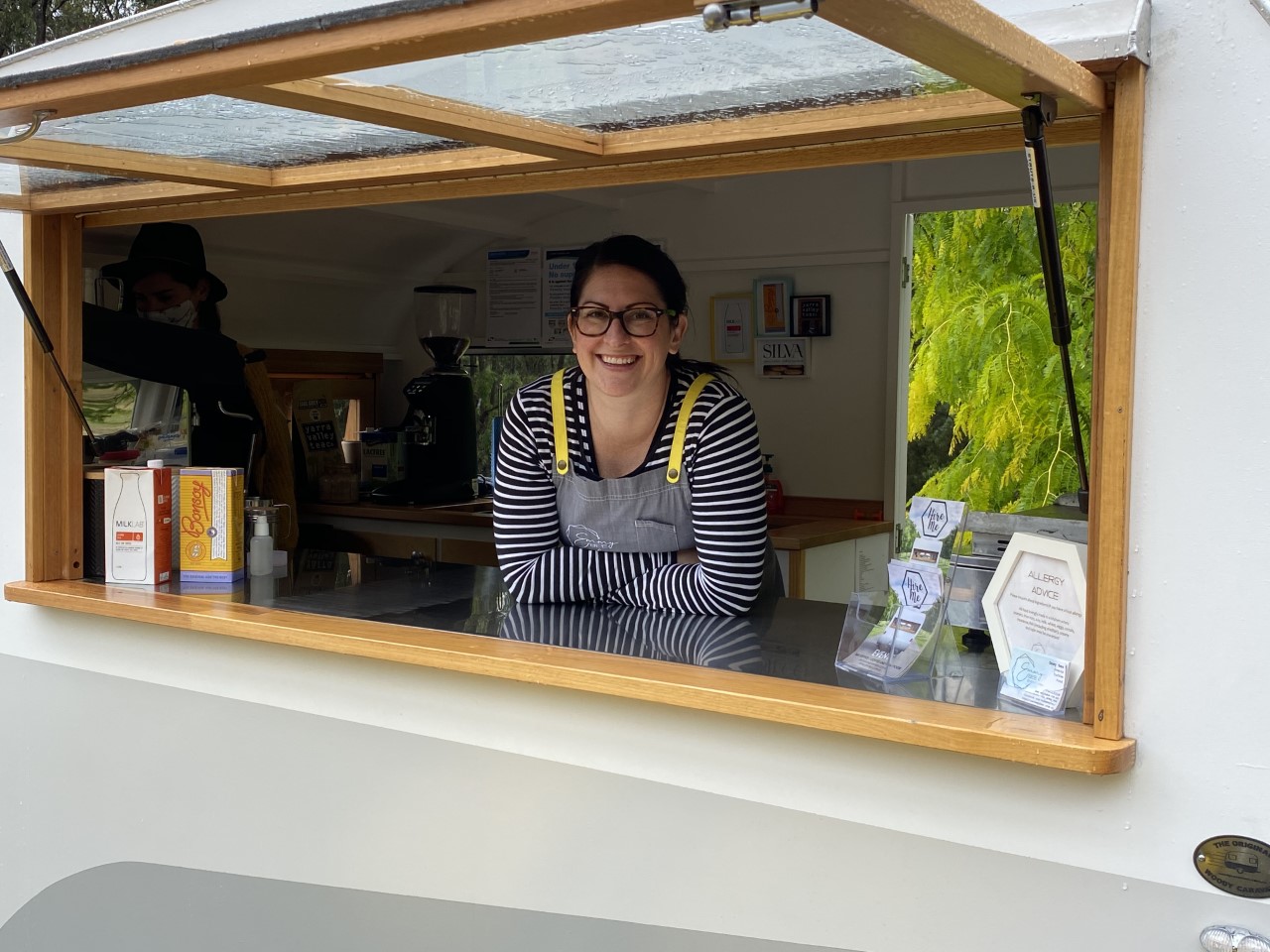 ---
NOVEMBER MONTHLY MEETING
ADDED BY:VicePresident, Thursday November 12 2020 at 8:38:51 PM
Due to COVID restrictions our monthly meeting was held via zoom again.

The usual format of reports were presented in relation to membership , finance , cps and upcoming motor sport and social events .

We warmly welcomed two new members to the meeting who shared their interest in Cobras and exciting plans to build a new Robnell cobra .

The 28 meeting participants were treated to a fantastic presentation by V8 super car driver Tony DíAlberto who shared his experience of this years Bathurst event as a co driver in the DJR Team Penske car 12 .

The club continues to monitor COVID restrictions and hopes to arrange an increasing number of member activities over the coming months .
---
<< More News Items >>
If you have any questions about any news items please Contact Us